2018 Louisiana's Top 20 WR/TE (20-11)
This summer kicks off our annual top 20 pass catchers in the state of Louisiana. The staff at Pelicanpreps.com put together a list includes wide receivers as well as tight ends and H-backs. The fall is fast approaching and these rankings are just the first of 3 installments (summer, mid-season & final). Here are Pelicanpreps.com's list 20-11.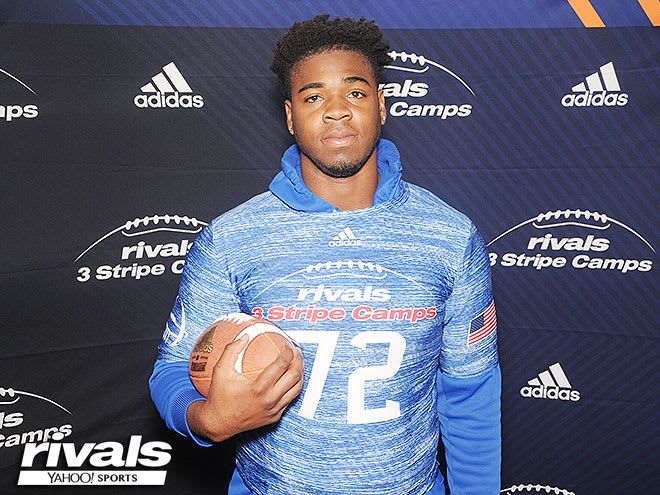 #20 Glenn Beal (John Curtis HS/ Breaux Bridge, LA) Extremely raw & talented; very fast for his size; phenomenal blocker. Talent ceiling is really high, but his high school offensive scheme does him no favors in the receiving the department. However, it is not hard to tell he is clearly one of the best athletes on the field regardless of position.
#19 Kaleb Carter (Breaux Bridge HS/ Cecilia, LA) Unique athlete that can stretch the field. Doesn't run many routes, but does separate from defenders with ease. Hands are solid, but his future may reside on the opposite of the ball. Carter doubles as his team's starting cornerback as well.
#18 Jamaal Jolla (St. Augustine HS/ New Orleans, LA) great blocker; good hands; overall disciplined player that focuses on his individual assignment. Has to become a more consistent pass catcher in traffic, but has a knack for making the big catch.
#17 Anthony Spurlock (Edna Karr HS/New Orleans, LA) possesses ability to create tons of separation with his blazing speed. Can take the top off any defense in the state. Spurlock will be the #1 target for New Orleans power, Edna Karr, but can he shine as the primary receiving option. Not to mention the Cougars are breaking in a new quarterback.
#16 August Pitre (Northwest HS/Opelousas, LA) Excellent at timing/catching ball at highest point. Pitre is a jump ball magnet and will even the most skilled defender look remedial. He is very shifty and will run away from most defenders that give chase. At 6-foot-2, Pitre usually has a height advantage over opposing defenders, but his ability to come down with 50/50 ball is what makes him special. See the tape below.
#15 Larry Moton (Woodlawn HS/ Shreveport, LA) Kid just produces and the numbers are too good to simply ignore or brush off. He runs disciplined routes and seems to always be where he is supposed to be on the field. Whenever he has the ball in his hands the chains move period.
#14 Jalen Banks (Riverside Academy HS/ Reserve, LA) good discipline route runner that isn't afraid to go across the middle to make tough catches in traffic. Speedy receiver who can slip out of tackles and is very hard to bring down in the open field. He has the hieght and athletic ability to up jump most defensive backs. Many around him think that he will blossom into a steal come National Signing Day.
#13 Kym Wimberly (Holy Cross HS/ New Orleans, LA) Shifty receiver with the ability to turn on the jets. Can get on top defenders in a hurry. Plays the ball in the air despite his size. Wimberly is poised for a productive season, but playing in the run heavy high school offense leaves more to be desired. Nonetheless his ability to make plays with the ball in his hands will stand out. See the film below.
#12 Jared Miles (McDonogh #35 HS/New Orleans) - Freakish athlete who is still learning the receiver position. Very explosive off the line of scrimmage, but needs to become a more polished route runner. Really enjoys to contact of blocking and runs "angry" after the catch. Miles is paired with another top pass catcher, but can he take advantage of the single coverage is yet to been seen. *Spoiler Alert*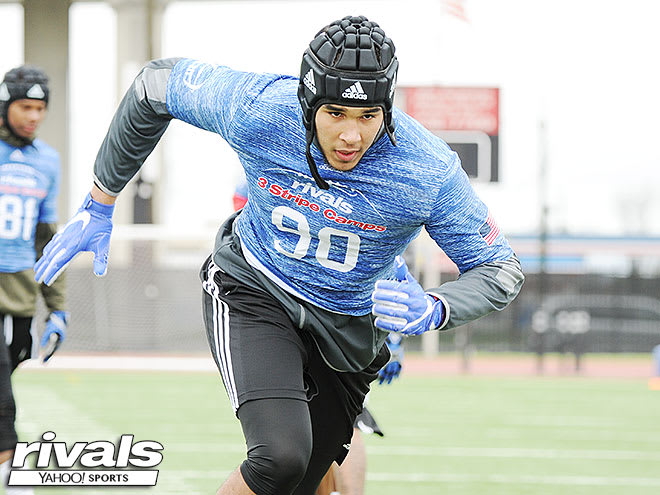 #11 Christian Trahan (Sulphur HS/ Sulphur, LA) Rounding out our 20-11 list is one of the big fellas. Tight end Christian Trahan is easily one of the best players on the field. Consistently he has proven to be a tough match-up for opposing defensive backs and linebackers. He can play out of the backfield or line up out wide in a spread offense. He has soft hands, but is also a really good blocker. Trahan has the frame to do even more growing before he enters college.